bookshelves:
winter-20152016
,
mystery-thriller
,
published-1931
,
long-weekend
,
britain-england
,
eng-devon
,
newtome-author
,
film-only
,
amusing
,
chase-me-chase-me
,
environmental-issues
,
games-people-play
,
lifestyles-deathstyles
,
life-is-cheap-around-here
,
look-behind-you
,
pharma
,
poison
,
recreational-homicide
,
revenge
,
sciences
,
serial-killer
,
small-town-syndrome
,
sleazy
Recommended for:
Laura, Wanda et al
Read from February 18 to 19, 2016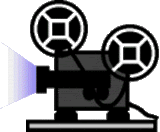 https://www.youtube.com/watch?v=RAyOo…
Description: On a balmy summer's day in 1930 the great and the good of the county are out in force for the annual, much-anticipated tennis party at the Bickleighs, although not everyone has much enthusiasm for the game. The tennis party exists for other reasons – and charmingly mannered infidelity is now the most popular pastime in the small but exclusive Devonshire hamlet of Wyvern's Cross. Which is why, in his own garden, the host, Dr Edmund Bickleigh, is desperately fighting to conceal the two things on his mind: a mounting passion for Gwynfryd Rattery – and the certain conviction that he is going to kill his wife …
Hywel Bennett as Dr. Edmund Bickleigh
Think twice before accepting high-tea from a genial Devon country doctor.