bookshelves:
fraudio
,
summer-2014
,
historical-masturbation
,
published-1962
,
sci-fi
,
wwii
,
slaves
,
tbr-busting-2014
,
books-about-books-and-book-shops
,
winter-20152016
,
re-visit-2016
,
divination
,
us-rocky-mountains
,
torture
,
totalitarian
,
twist-on-a-theme
,
the-wrong-pyjamas
,
symbolisms-and-totems
,
spies
,
silver-screen
,
rituals
,
recreational-homicide
,
propaganda
,
prisoner
,
politics
,
ouch
,
nazi-related
,
martial-arts
,
martyr
,
look-behind-you
,
lifestyles-deathstyles
,
life-is-cheap-around-here
,
jan-2016-litricher
,
games-people-play
,
film-only
,
fascism
,
eye-scorcher
,
execution
,
dystopian
,
character-growth
,
chase-me-chase-me
,
casual-violence
,
bullies
,
betrayal
,
anti-semitic
,
alternative-history
Read from May 08, 2014 to January 02, 2016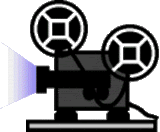 RE-VISIT via miniseries. A glimpse into an alternate history of North America. What life after WWII may have been like if the Nazis had won the war. Episode information is wiki sourced.
Episode 1: "The New World":The series starts in 1962. The first episode follows the lives of three people: Joe Blake, a young man in the Greater Nazi Reich, who is later revealed to be an SS covert agent working for Obergruppenführer John Smith, tracking the transportation of a subversive banned newsreel in which the Allies won World War II; Frank Frink, a jewelry designer who lives in the Japanese Pacific States and conceals his Jewish roots, and Juliana Crain, a young woman who also lives in the Japanese Pacific States and a former fiancée of Frank. Crain makes her way to the Neutral Zone to deliver the film as part of a mission by the resistance. Along the way, her bag gets stolen leaving her with no money. Blake and Crain eventually meet in the Neutral Zone, while Frank is apprehended by Inspector Kido of the Kempeitai and may be extradited to Nazi America, where as a Jew he will be summarily executed.
Episode 2: "Sunrise": While working in the Canon City diner, Juliana meets a man folding a paper crane and assumes he is the contact. Joe, having watched his own copy of the film, finds out from Smith that the contact is a Sicherheitsdienst agent trying to stop the resistance, and is ordered not to intervene. When Juliana meets the origami man at the nearby dam to pass on the film, he attacks her. Joe arrives to try to save her, but she uses her knowledge of aikido to throw the SD agent over a dam railing to his death. Smith himself is ambushed on his way to work, narrowly fending off his attackers. Meanwhile, in the Pacific States, Frank's sister and her two children are taken into custody by the Kempeitai and Frank is told they will be killed along with him for being Jewish if he does not cooperate. A prisoner in a neighboring cell convinces Frank to stand defiant. Just as Frank is about to be shot, the Kempeitai arrest the woman who stole Juliana's luggage. Frank is released. However, Kido informs Frank that this news came too late to save his sister and her children. Frank is enraged.
Episode 3: "The Illustrated Woman": Joe and Juliana must act quickly as a vicious bounty hunter known as "The Marshal" arrives in Canon City investigating the death of the origami man. Tagomi makes plans with Wegener to pass valuable secrets from the Reich, and Frank plots his revenge against the Japanese.
Episode 4:"Revelations": Joe is increasingly torn between duty and his growing feelings for Juliana. While Ed tries to stop Frank from making an irrevocable decision, Smith's investigation is interrupted when he has trouble with his witness, and Tagomi's plan goes awry as events take a dramatic turn at the Crown Prince's speech.
: Episode 5: "The New Normal": Juliana returns home, only to discover new clues that lead her closer to unraveling the mystery behind the films. Meanwhile, Joe faces a tough debriefing upon his return home. Kido begins his investigation into the events surrounding the Crown Prince's Speech, while Tagomi and Wegener make a last-ditch attempt to complete their mission.
Episode 6: "Three Monkeys": Joe celebrates VA day at Smith's house. Juliana accepts a job working for Tagomi as she continues her search for answers. Smith, who has received intelligence about Wegener's activities but also happens to be an old friend, intercepts him at the airport and invites him for dinner hoping to probe Wegener for answers. Smith has Wegener arrested. Smith catches Joe sneaking through his files.
Episode 7: "Truth": Juliana makes a startling discovery about her sister's death. Frank reflects on recent events and makes an important decision about his future, and Tagomi gains greater insight into Juliana's past.
Episode 8: "End of the World": Juliana and Frank make plans to escape the Pacific States, only to be dragged back into danger by Joe as he tries to retrieve a new film. Meanwhile, Smith's loyalty is put to the ultimate test when confronted with a startling family discovery. The episode is named after the song of the same name, which is performed during the episode with Japanese lyrics.
Episode 9: "Kindness": With time running out, a desperate Frank is forced to put his life on the line to help Joe. The pieces finally fall into place for Smith as he uncovers who was behind the assassination attempt. Tagomi is devastated when he is confronted with the consequences of his scheming, and Kido's investigation takes a dramatic turn when he makes an important discovery. Meanwhile, Frank and Juliana, after taking possession of the new film, decide to watch it, but they are shocked to find out that the film describes, apparently in the near future, a nuclear-bombed San Francisco where the SS are routing survivors and executing them; among the executed there is Frank himself, among the SS there is Joe.
Episode 10: "A Way Out": Frank and Juliana angrily confront Joe as a Nazi agent. He goes to the Nazi embassy with the film. Joe learns that Heydrich is preparing a trap. Kido acts on the information from the Yakuza and kills the Nazi sniper that shot the Crown Prince. Ed is caught with Frank's gun and is used as a scapegoat for the attempted assassination of the Crown Prince, averting the need for Kido to commit seppuku. Heydrich demands Smith's loyalty ahead of Wegener assassinating Hitler. Wegener says goodbye to his family and travels to Hitler's alpine castle, but after confronting Hitler, kills himself instead. Smith captures the traitor Heydrich and reports such to Hitler. Joe evades Lem's ambush and boards a boat to Mexico in Juliana's place. Frank finds out that Ed has been arrested and returns to the Kempeitai headquarters to find him being detained. Tagomi goes to Union Square to meditate with Juliana's charm and opens his eyes to find himself in an alternate 1962 where the Allies won World War II.
This book highlights the point that men in high positions should not hold rank unless they can pass with flying colours the compassion/empathy/humanitarian test. You may leave the building now Trump, Putin, Jong-un, Assad, Erdogan, Netanyahu etc etc.
3.5*
25.11.2015: Nazi-inspired TV advertising removed from New York subway