bookshelves:
film-only
,
britain-ireland
,
eire-dublin
,
period-piece
,
published-1918
,
shortstory-shortstories-novellas
,
under-500-ratings
,
glbt
,
winter-20152016
,
jan-2016-litricher
Recommended for:
Laura, Wanda et al
Read from January 04 to 05, 2016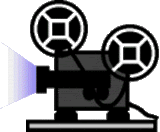 http://www.bbc.co.uk/iplayer/episode/…
Description: To be able to lead an independent and free life, industrious but introverted Albert hides a secret from the world, especially his fellow staff at a Dublin hotel. The encounters with decorator Hubert Page fuel Albert's dreams, not only of a better life, but of being able to share it with someone special.
Unusual period drama featuring Oscar-nominated performances.
Glenn Close as Mr Nobbs
Pauline Collins as Madge Baker