bookshelves:
autumn-2015
,
palestine
,
israel
,
published-2012
,
film-only
,
middle-east
,
under-50-ratings
,
refugees
,
migrant-experience
,
jewish
Recommended for:
Laura, Wanda et al
Read on October 29, 2015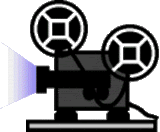 https://www.youtube.com/watch?v=YlInc…
Description: A breathtaking novel of passion and politics, set in the hotbed of Palestine in the 1940s, by a master of twentieth-century fiction
It is the eve of Britain s withdrawal from Palestine in 1948, a moment that will mark the beginning of a new Israel. But the course of history is uncertain, and Israel s territorial enemies plan to smother the new country at its birth. Judith Roth has escaped the concentration camps in Germany only to be plunged into the new conflict, one with stakes just as high for her as they are for her people.Initially conceived as a screenplay for the 1966 film starring Sophia Loren, Lawrence Durrell s previously unpublished novel offers a thrilling portrayal of a place and time when ancient history crashed against the fragile bulwarks of the modernizing world.
4* Justine (The Alexandria Quartet, #1)
TR Balthazar (The Alexandria Quartet, #2)
TR Mountolive (The Alexandria Quartet, #3)
TR Clea (The Alexandria Quartet, #4)
WL Bitter Lemons of Cyprus
3* Judith